Adjutant: A Framework for Cooperative Behaviors with Industrial Robots
This project deals the problems associated with incorporating robotic systems into small lot manufacturing entities (SMEs).  We aim to simplify integration and improve efficiency of collaborative industrial robot systems by better understanding the trade off between a users effort to teach that robot assistive actions, and the user performing those actions themselves.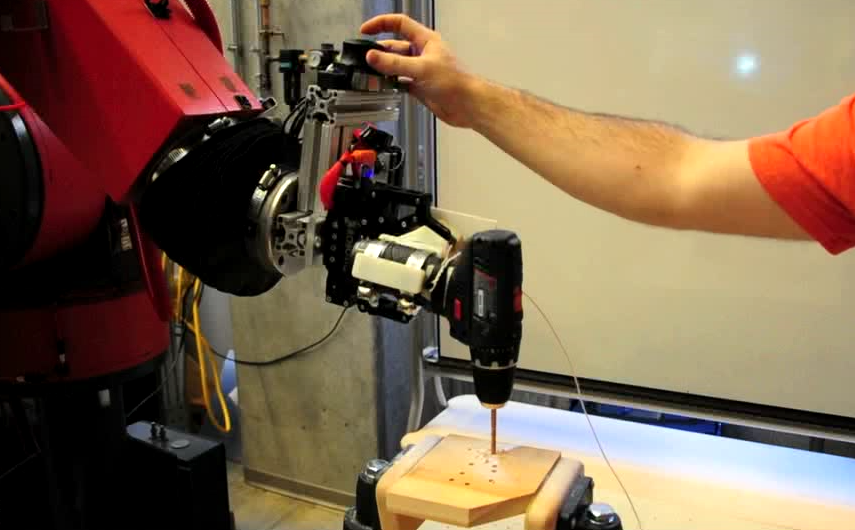 Manual Drilling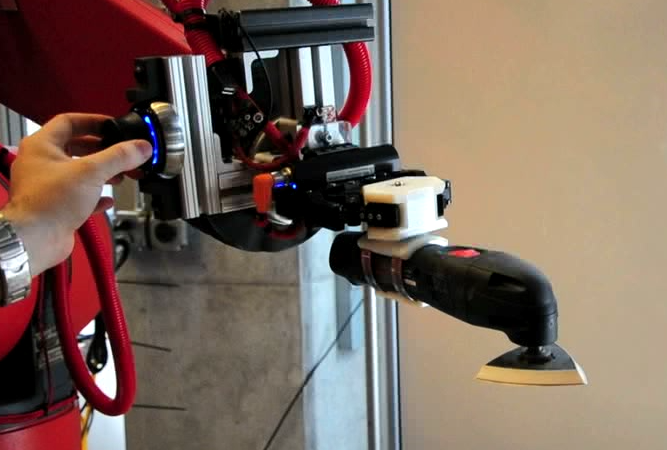 Manual Sanding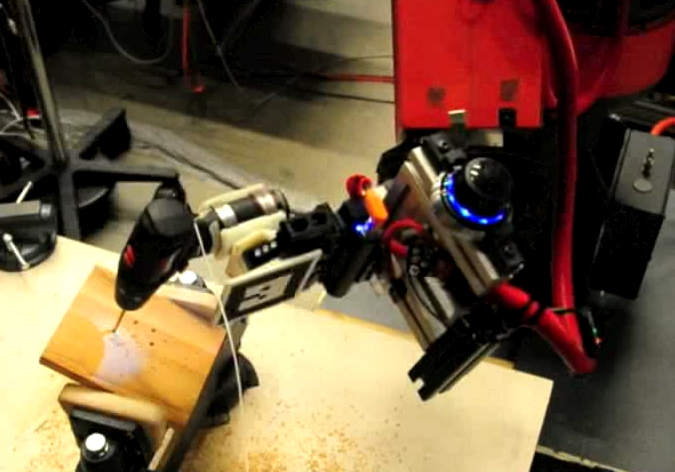 Autonomous Drilling
People Involved:
Gregory Hager
Kel Guerin
Sebastian Riedel (TUM)
Papers:
Adjutant: A framework for flexible human-machine collaborative systems. KR Guerin, SD Riedel, J Bohren and GD Hager. Intelligent Robots and Systems (IROS). 2014.
Funding Sources:
NSF National Robotics Initiative Large